Genre

Adventure, survival

Release

early access

Wikia

subnautica



Enabling Console
Press "F3", then "F8"
Uncheck "Disable Console"
Hide/Show Hud
In-game press "F6" several times to toggle HUD and helmet on/off
Useful Console Commands
Command
Effect
freecam
Toggles Free Camera
fov <x>

Changes 

Field of View

 to the specified degrees

nodamage
Toggles invincibility
oxygen
Toggles Infinite Oxygen
night
Sets Time To Night
day

Sets Time To Day
Screenshot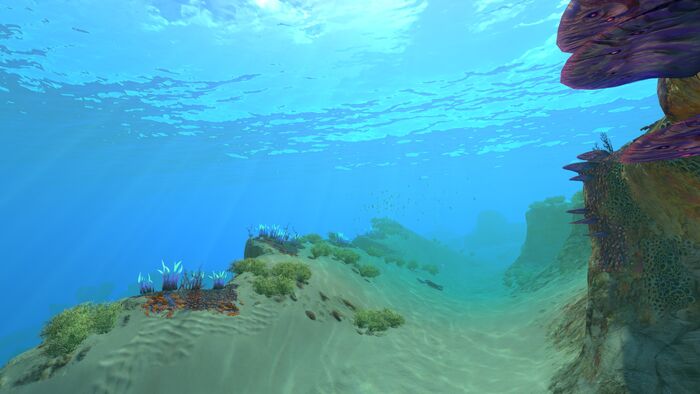 WBG and SRWE Supporting
You can run the game in higher resolutions with the use of SRWE and Windowed Borderless Gaming tools. How to force higher resolutions. Please read the instruction here
Subnautica Hide Hud \\Subnautica Remove Hud \\Subnautica Toggle Hud Off \\Subnautica Disable Hud \\Subnautica Without Hud \\Subnautica Turn Off Hud \\Subnautica Hud free \\Subnautica Hide Gui \\Subnautica Hide Ui \\Subnautica Hide Interface
Ad blocker interference detected!
Wikia is a free-to-use site that makes money from advertising. We have a modified experience for viewers using ad blockers

Wikia is not accessible if you've made further modifications. Remove the custom ad blocker rule(s) and the page will load as expected.