Hide Hud
Method #1
Download this patch, which enables interesting options from unblocked debug menu
Place it into Bundles folder
Activate Debug menu in main menu
In-game press ESC to enter Pause Menu. Here you can find hiding hud option
Useful Options
ghost mode;
flight mode;
health boost;
adrenaline boost;
addition weapon (8);
adjustment properties of weapon;
adjustment properties of character;
another options.
Method #2
Download and install GeDoSaTo programm
Go to Whitelist  and copy bionic_commando || Bionic Commando
Paste it to the User Whitelist
Go to Edit Keybindings in GeDoSaTo and unquote the toggleHUD bind. For example, toggleHUD VK_DIVIDE.
Activate the programm
In-game, press Divide (/) to toggle HUD on/off
Screenshot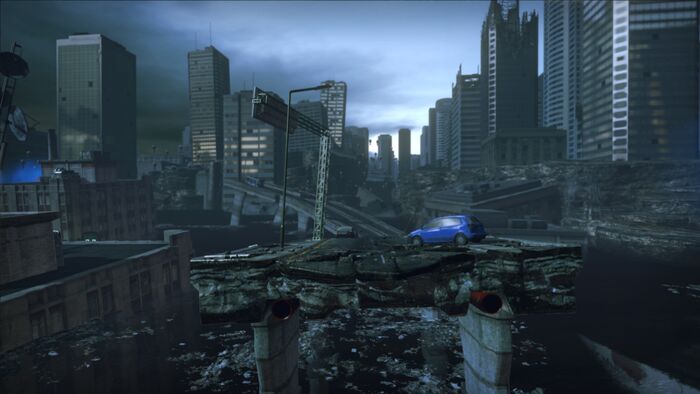 Ad blocker interference detected!
Wikia is a free-to-use site that makes money from advertising. We have a modified experience for viewers using ad blockers

Wikia is not accessible if you've made further modifications. Remove the custom ad blocker rule(s) and the page will load as expected.